Back when I was in college, I used to see a lot of theater. This largely had to do with the actress I was dating and all the actor friends I was around. But it was great seeing all these hole-in-the-wall performances and driving up to see shows at the Ashland Shakespeare festival. These days, I don't go to enough shows. While this list item is a strange combination, I was really curious about the similarities and differences between seeing live theater and then a screening of theater on a film screen.
#1 LIVE PLAY
Since I had attended a play fairly recently, I started receiving spam for theater deals. One such ad had discounts to "A Play is a Poem", written by Ethan Cohen, at the Mark Taper Forum.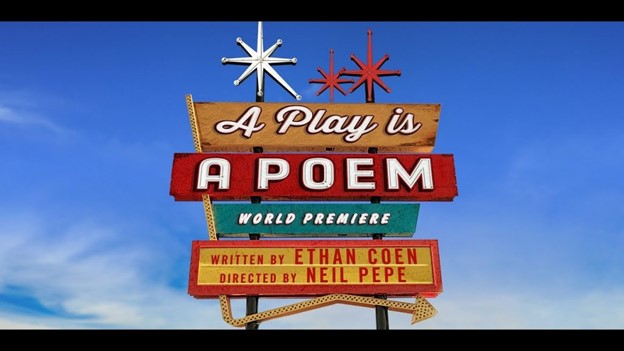 I've always liked the Taper, it's large enough for big shows, but can be adjusted for more intimate performances. I attended the memorial for Stella Adler there while in college (my then girlfriend had studied with her) where I briefly spoke with Roddy McDowall. He (and his coke-bottle glasses) invited us to an after party that we immediately regretted not going to (it happened so fast and we panicked!).
The play was entertaining, only one of the 5 acts dragged for me, but that's not bad. The stand-out to me was the part of the chorus, played by actor/singer/musician Nellie McKay. So Delightful.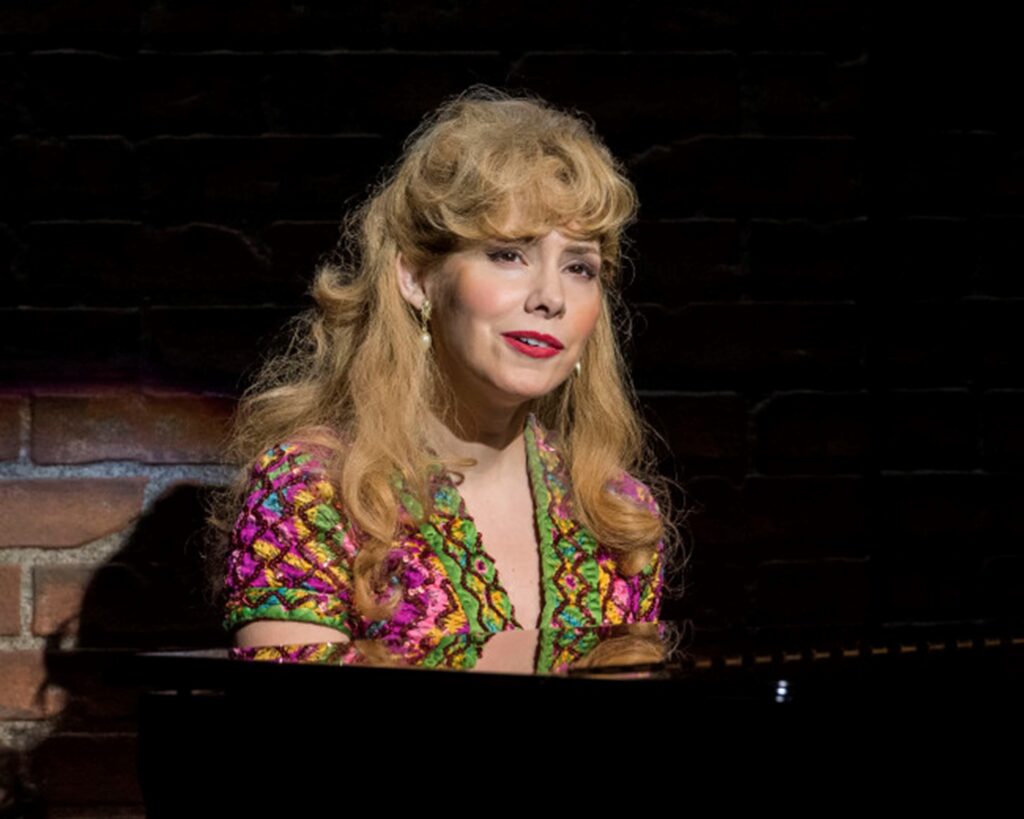 The magic of live theater is the shared energy of the audience and our direct connection with the performers. It's nearly palpable when everything is flowing. Time flies by. There is nothing like it when it all works.
#2 NT LIVE
While planning ahead for this, I ordered tickets to see the Lehman Trilogy and Present Laughter at James Bridges Theater in November and December (respectively). In the meantime, someone sent me the program to Fathom Events at the AMC Burbank 16. It's an eclectic collection of screenings, from boxing to anime to Opera to concert movies, etc. However, one of the screenings was an NT Live performance of "Fleabag".
While I've heard great things about the Showtime show (especially season 2), I'd only seen one episode. I had kind of dismissed it as being mostly salacious situational humor. I had low expectations. With that in mind, I was blown away by Phoebe Waller-Bridge's performance. Her timing is so impeccable. Her storytelling fu is high. I was captivated. My friend, Hugo, himself an amazingly talented thespian, pointed-out how there were moments of "theater silence" that is not something you get at the movies. The audience was rapt. If it weren't for the occasional sound bleeding through the walls, I'd have completely forgotten that we were in a theater. It was interesting to be so absorbed when the presentation focused on the performance, but when the show ends and the camera pulls-out to see the actual theater audience applauding, I had a genuine out of body experience. It was a scratching record. Or lights on at last call. I guess this speaks to how well the NT Live screenings are- for the entire show, I was bought in. It was magical.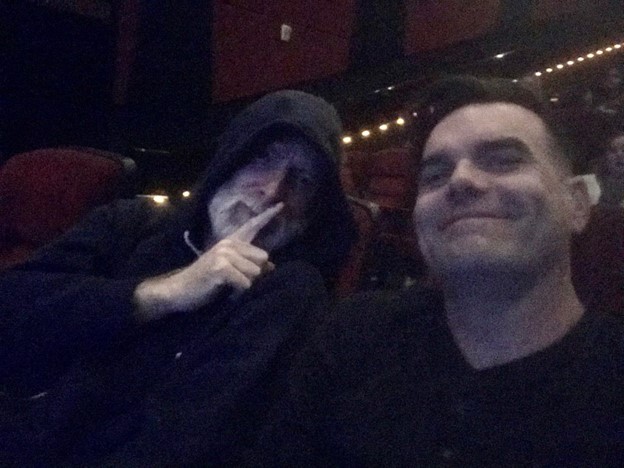 After the show, Hugo and I grabbed beer and greasy food at a sports bar in the area. We spent a couple hours talking, discussing the show, the experience of it. This is what makes it all worth doing- the shared experience and bonding with friends. More of this, please.
Update: I've since been to see two more NT Live shows. The first was the aforementioned "Lehman Trilogy" and the second was a performance of Noel Coward's "Present Laughter" starring Andrew Scott (another fan-favorite from Showtime's Fleabag):
The Lehman Trilogy – First things first, while printing-out my tickets just before leaving I realized I'd bought two tickets. Earlier me thought I'd enjoy company, but present me didn't ask anyone. Upon getting to the theater, the first thing I noticed was the audience demographic was startlingly old white people. Being at UCLA, I figured I'd see more students. Nope. I only saw 5 people in the entire audience who looked younger than me. Nothing wrong with that, except old people are both hard of hearing and give zero when it comes to disturbing others. The comedy of yell-whispering while people tried to find seats in the dark was magical. Once the show started, I was enthralled by the performances. The set is a rotating glass room that must have been really fun to conceptualize and construct, but which never amounted to anything substantial. There was also a running motif of the actors writing on the glass (with difficult to see markers) important name changes or figures that I'm guessing will never go anywhere. Why am I guessing? Well… I had made plans for some people to come over for a dinner party the same night I went to see the play. Unfortunately, I neglected to check the running time and during the first 20-minute intermission I did so and realized I'd never make it back home on time. So I left. That's right, I watched the Lehman Uni-logy. Already bought ticket(s) for another showing in March and I hope future me plans better. Hey, future me! The show is almost 3 and a half hours. Plan accordingly.
Present Laughter – While there were fewer unknowns when it came time to go see this screening, it was still nearly a disaster. This time I knew I'd bought an extra ticket, but couldn't find anyone to go. The two "go see plays" people were both out of town. The one who has agreed to go see an opera with me was busy. Worse, the people I'd planned to watch Ruby were out doing things and only got home at the last possible second for me to be able to make it (indeed, had I needed to pick anyone up, we would have been late). As it turned out, I got there just in time. At least I knew no one would be sitting next to me. The demographic here was much younger than at the Lehman Trilogy. If I had to guess, I'd say Andrew Scott had brought in fans of Sherlock and Fleabag. I'm not sure what I was expecting, but the show is farce. It's big and (in a bygone era) a bight naughty. The thing that shines is Noel Coward's wit, which uses language like a paint roller, thick and smooth. Everyone wishes they were that intelligently droll, apparently even Noel Coward. The main character reminds me so much of my old boss that I found personal entertainment where I may otherwise not. The acting was outstanding, in that scene-chewing way that only farce can get away with. There was some gender-bending added to the play to update it, I guess? To make it less misogynistic, I guess? To make it more true-to-life of Noel Coward's (fantasy) life, I guess? Perhaps all of the above, but the choice traded those problems for others. The main issue with the play is that the stakes aren't built on solid ground. It's the dated premise of the primary relationship, not the gender-roles of those involved, that doesn't ring true. That's not really the point here, however, and overall I laughed more during this performance than I have in months, so thinking too much about it doesn't do much good. Extremely glad I made it.