This one started during a visit up north for the holidays. Sylvia decided to include code for a scavenger hunt from a company called Let's Roam as stocking stuffers. We didn't quite know what we were getting into because the instructions included breaking-up into teams and competing to get a high score. As it turned-out, we should have just bought one code and did it all as a group (which we ended-up doing). I can see why a company might want to do the competitive aspects as a team-building thing, but we fell in love with the idea of these scavenger hunts as a way to see parts of a city we know well (San Francisco) as we've never seen it before. We found ourselves learning about the original U.S. Postal Service building down on the bay (a building I've passed many times and had never given it a second look), identifying the building where Folger's Coffee originated, and were asked to find art installations we would never have seen without the prompting.
Since it was such a great way to see a city, we thought we'd use this service to get a ground's eye view of cities we don't know well. With that in mind, we had planned to go on a long road trip around the American Southwest and decided to try to do a Let's Roam scavenger hunt in each of the towns that they covered as we passed.
List item: Participate in a Scavenger Hunt
Flagstaff, AZ
Our first stop along our 2,700 miles trip was Flagstaff. It took us around 7 hours to get to Flagstaff from LA. Once we got there, we left the motel and set out for the town center to let the hunt begin. It's a quaint little ski-resort feeling town, largely built around its location as a pit-stop along Route 66, the junction that would take tourists either north to the Grand Canyon, or west to Los Angeles. This was a historical scavenger hunt (different scavenger hunts focus on different aspects- Art, history, cultural, etc.), so we looked to answer questions whose answers could be found by reading plaques on buildings, in front of historic sites, or within old advertisements for long-defunct motels. Since we were on our own time, we paused a few times to go have dinner and check-out a local park that was holding a music festival. It was a pleasant evening all around.
Santa Fe, NM
We had planned to do a similar 'get to know the city' when we got to Albuquerque, but it turns out the friends we were going to visit and stay with lived in the upper north-east suburbs, so we weren't close enough to explore the city-center. So our next opportunity was Santa Fe. We were staying at the Eldorado hotel, which is only ~3 blocks from the Santa Fe plaza, central hub of the old downtown, which made this one fairly easy to get to. However, we also had two 9-10 year old kids with us since we took our friend's son along for the Santa Fe portion of the trip (our friends have three young boys, so taking one off their hands for a night is a big win. For them.). This meant we split this hunt into two. The first was in the evening of our first day. It included a lot of churches. The second portion took us out of the "boutiques selling turquoise and O'Keefe's" central section of town and into the west side arts district. Really glad to have seen this part of town because its vastly more interesting and vital.
El Paso, TX
After a long haul that took us from Santa Fe, back down to Albuquerque (where we tried a Cracker Barrel for the first time. Should have added that to the list…), out to Blue Hole (where they just pulled everyone from the water due to an approaching thunderstorm), down to Carlsbad (watched the bats emerge and did a guided and self tour through the caves), out to White Sands, dinner in Las Cruces, we finally arrived in El Paso, TX.
We woke in the morning determined to take-on this hunt before the oppressive Mid-July Texas heat made it a problem. It was a Saturday morning and the city was pretty quiet. But we saw a park that celebrates the alligator pit that used to be there, a baseball field (Go, Chihuahuas!), historic buildings, shopping areas, museums and art installations. The fine folks at the El Paso Museum and Cultural Affairs office gave us directions to further points of interest and some cold bottled water!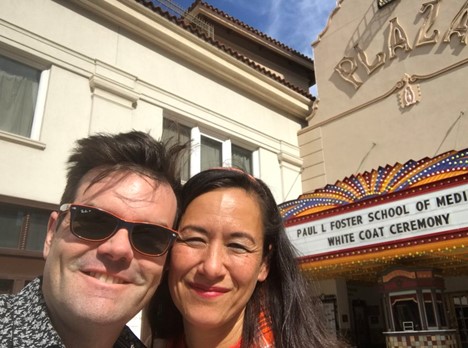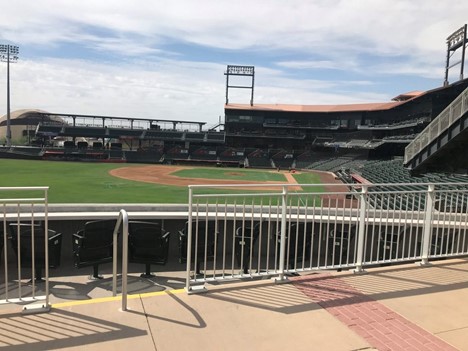 Difficulty: Depends on where you live. Let's Roam has scavenger hunts in many cities, but if you live far from one, you might just need to make your own!
Lessons learned:
Surprises await where you least expect them – It's really magical to explore a city. They are so densely packed with culture and history. It takes stopping, reading, and sometimes being told about what you see, however.