---
Emm't Swank Bio
Emm't Swank Bio
Emm't Swank is:
Summer Seay – vocals
Andy Hopper – guitar
Kaley Copeland – keyboards
Cody Cameron – bass
Marcus Smith – drums
Rolling Stone Magazine called them L.A.'s "angry pop stars" in its annual Best of the Best issue. Fans have packed clubs from San Diego to San Francisco for the highly charged musical catharsis the band dishes up in dangerous doses. The word-of-mouth buzz about the quintet has recently turned to a deafening roar as the best known unknowns in town get ready for their close-up.
Who are they? Emm't Swank, a name you're going to have to get used to, if the quartet's rapid rise through the ranks of the SoCal clubs scene is any indication. In less than a year's time, Emm't Swank has racked up a raging rep, thanks to SRO appearances at the Troubadour, Luna Park, Spaceland, the Dragonfly, and the Joint among others. On the verge of a major breakthrough, Emm't Swank cuts to the chase with music that gives a whole new meaning to the term "audience participation."
Fusing elements of the Cal Arts and Sunset/Silverlake musical axis, Emm't Swank hunkered down for a year of intensive songwriting and rehearsing before emerging onto the club scene to blaze a trail of enamored aficionados, drawn like moths to the flame by the band's intensive commitment to total immersion performance. With live favorites that include "Bitter," "Good People," "Own Little Prayer," "19" and "Bigger Than Mine," the group's galvanizing musical chemistry has been honed to a wicked gleam just in time to get it down in the studio, when they begin recording their debut release early next year.
In the meantime, catching their act should come with a warning label: Danger: Prolonged Exposure May Result In Unauthorized Emotion. Now you've only got yourself to blame.
---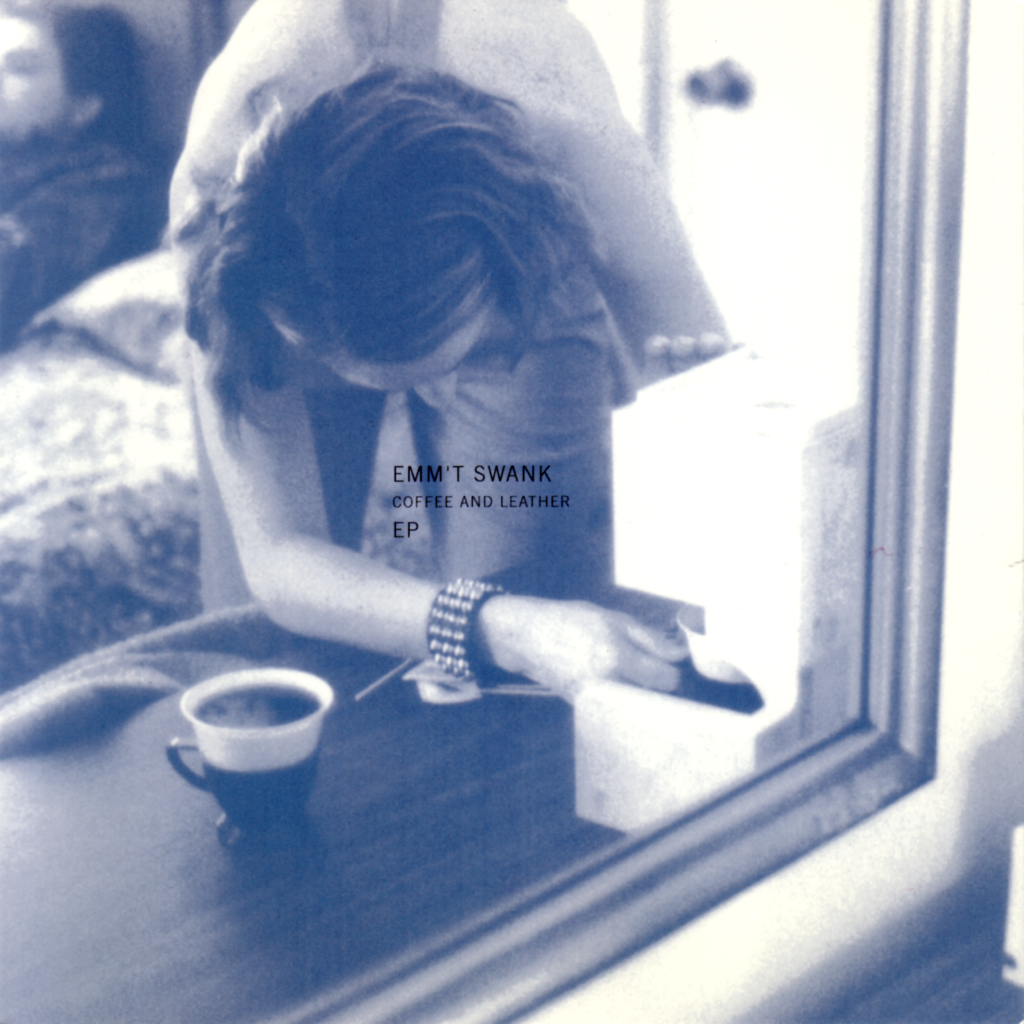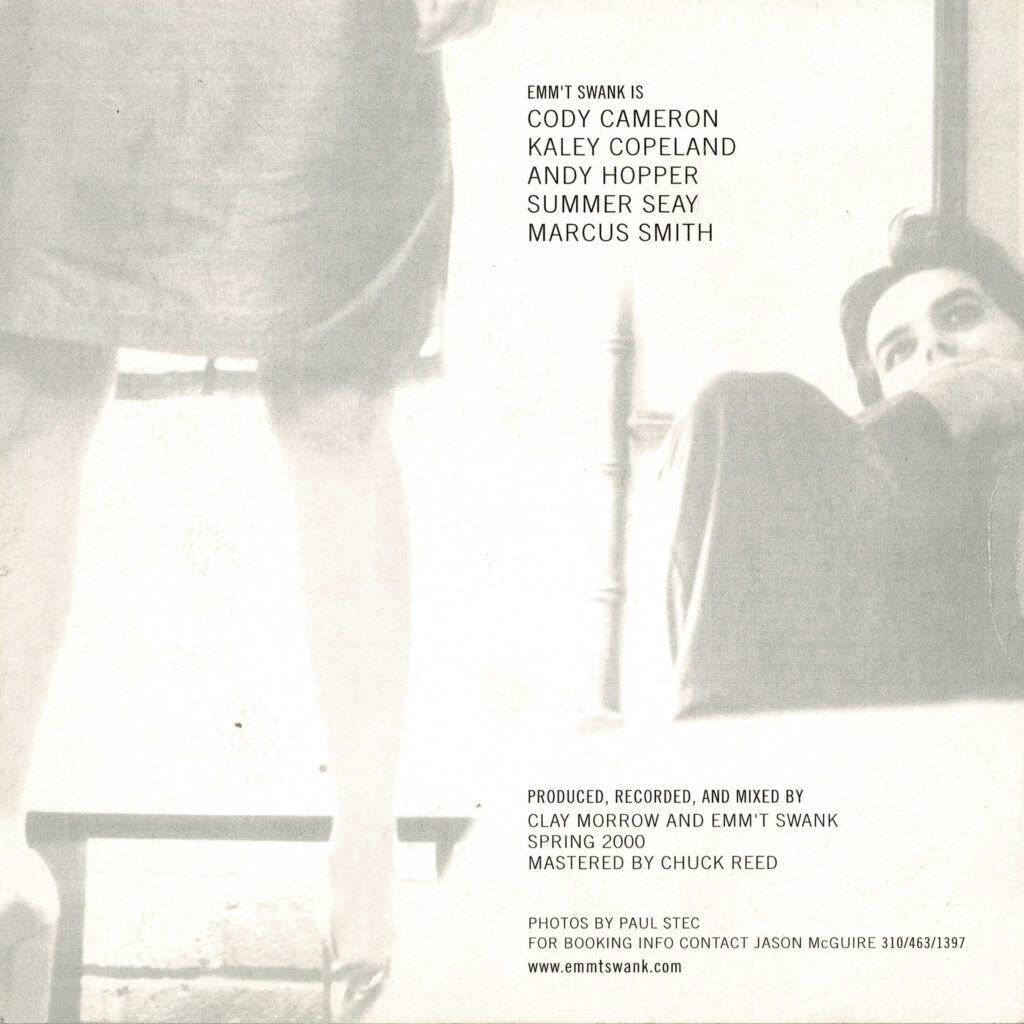 Bigger Than Mine

Emm't Swank

4:13

Bitter

Emm't Swank

3:19

Overpopulation

Emm't Swank

2:14

Own Little Prayer

Emm't Swank

5:54
---
Being from Another Planet

Emm't Swank

3:44

Bitter

Emm't Swank

3:13

Porn Industry

Emm't Swank

1:33

Little Bird

Emm't Swank

4:07

My Lover's Gay

Emm't Swank

2:01

Stage

Emm't Swank

3:36

Exercise

Emm't Swank

3:35

Mermaid

Emm't Swank

2:43

Siren Chaser

Emm't Swank

4:52
---
Intro- Country Clay

Emm't Swank

1:45

Lazy Days

Emm't Swank

3:46

Overpopulation

Emm't Swank

2:08

Bigger Than Mine

Emm't Swank

4:07

Weakness

Emm't Swank

5:14

Bitter

Emm't Swank

3:18

Socket Mouth

Emm't Swank

2:49

Own Little Prayer

Emm't Swank

8:26

Through Pop's Eyes

Emm't Swank

3:55
---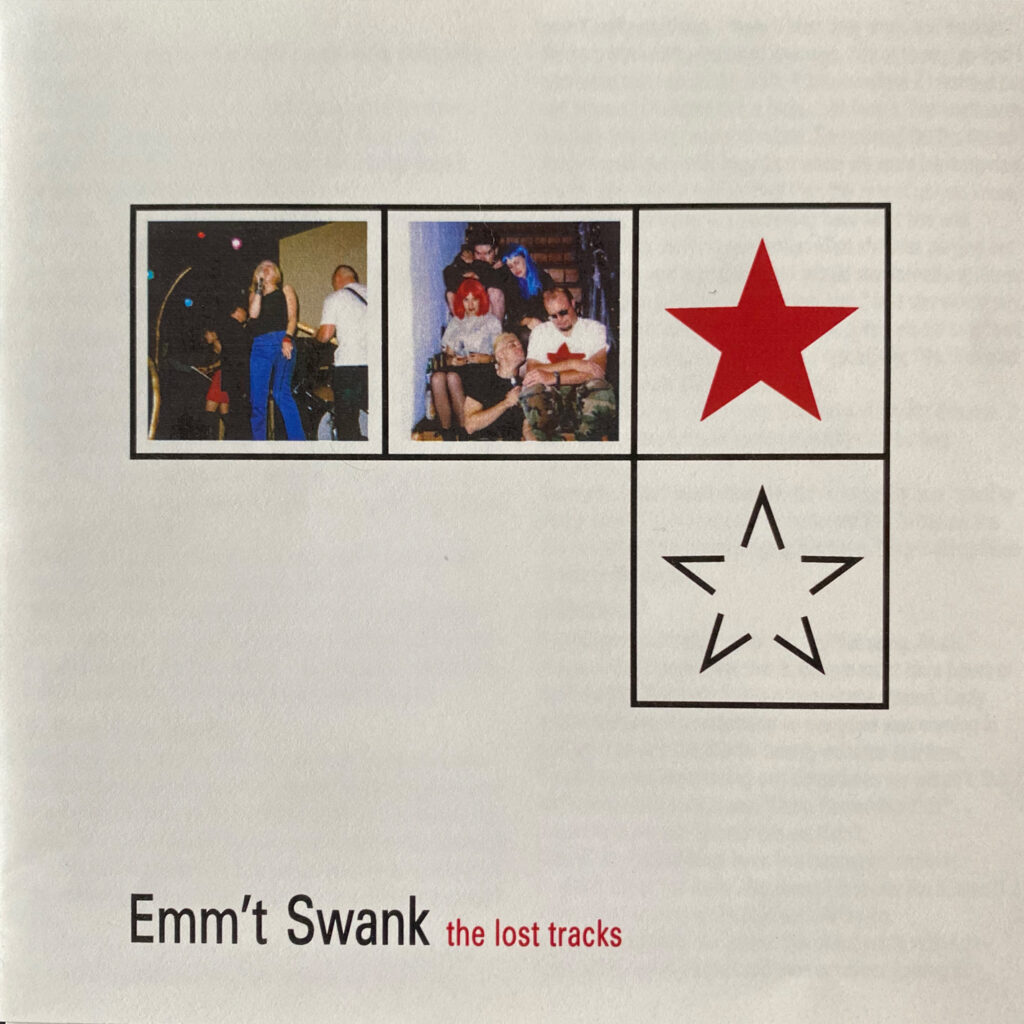 Boxcar

Emm't Swank

3:50

Fallen

Emm't Swank

4:26

Save Your Breath

Emm't Swank

3:53

Unknown Jam

Emm't Swank

4:46

Through Pop's Eyes

Emm't Swank

3:28

Lazy Days (feat. Clay H. Intro)

Emm't Swank

5:37

You Lose

Emm't Swank

5:22

More Than Human

Emm't Swank

5:44

Vegas

Emm't Swank

8:08

Lemonade

Emm't Swank

2:54

So Down

Emm't Swank

4:18

Let the Good Times Begin

Emm't Swank

2:39

Twenty and Already Married

Emm't Swank

8:23

Unknown Jam

Emm't Swank

5:59
---

Track 01

Emm't Swank

5:53

Don't Box Me In

Emm't Swank

4:03

Gasoline

Emm't Swank

5:37

Own Little Prayer

Emm't Swank

3:50

Track 05

Emm't Swank

3:53

Bigger Than Mine

Emm't Swank

3:39

Just Crashed

Emm't Swank

2:42

Track 08

Emm't Swank

3:44

Track 09

Emm't Swank

2:30

Track 10

Emm't Swank

2:43

Better Than You

Emm't Swank

2:43

Good People

Emm't Swank

4:46

Overpopulation

Emm't Swank

2:33

Socket Mouth

Emm't Swank

2:36

Enbankment

Emm't Swank

3:07

Red Devil Son

Emm't Swank

2:39

I Cry

Emm't Swank

2:58

Bitter

Emm't Swank

3:05

My Lover's Gay

Emm't Swank

2:00

Track 20

Emm't Swank

3:02

Bigger Than Mine

Emm't Swank

3:45
---
Ring the Bells

Mannheim Shit Sandwich

3:50

The Deadened and the Drama Queen

Morgan

4:15

The Weekend

The Real Diego

4:53

Got Beat Up Over Christmas Break

Yohanya

3:13

Hard Candy Christmas

The Smokey Mountain Whores

3:59

Thirteen

Michael Leon

2:35

Weakness

Emm't Swank

5:33

24K

Gold Cobra

6:52

Hold on to Me

The New Stars in Action

4:15

Here Comes the Future, The Future is Now

Poo Poodles

4:18

4:00PM

Marcus Smith

2:02

Listen to Me

Jimothy

4:06

Hey Nineteen

Steely Bob

5:03

Jenny Greenteeth

Unknown Comic

2:41

PT v. 001

Ye Olde Gleee Klubbe

3:32

12-16-00

Andy Jenkins

0:58

Wonderful, Beautiful

Untitled

4:57

Tango of the Discarded Christmas Tree

Senior Navidad

2:41

I Don't Intend to Spend Christmas Without You

Band of Outsiders

2:40

Gentle Land

River

3:21

Trappep

Z Phantom 4

4:40

Silence is Golden

Wretched Rapper

4:34

All I Want...

Monkey Boy, Featuring Mish-Mash Round-Up

4:32

Disgruntled

The Lesser of Two Elvis

3:36

Bonehead's Bank Holiday

Johnny Wtt & The Roasters

3:31

Totally Awesome Christmas

Michael Leon

3:28

Sex on Wheelz

On the Bus with the Pill Krazed Angelz

3:51

Christ in the Closet

St. Sancho, Pope Rufus Rufus, Mahatma Ghandi

5:07

Atomic Bong

Massage

4:07

Have Yourself a Merry Little Christmas

Harriet Segurson

2:44
---
Introduction

Emm't Swank

7:53

Carnival

Emm't Swank

1:36

Being from Another Planet

Emm't Swank

4:02

Hybrid Moments

Emm't Swank

2:16

Suspicious Minds

Emm't Swank

3:09

Mermaid

Emm't Swank

3:00

Anna Nicole Smith

Emm't Swank

2:06

Starlight Starbright

Emm't Swank

3:28

Porn Industry

Emm't Swank

2:18

She

Emm't Swank

3:43

I Wanna Be Your Dog

Emm't Swank

1:50

Sleep

Emm't Swank

3:38

I Don't Like You

Emm't Swank

3:36

Little Bird

Emm't Swank

5:21

I Would Die 4 You

Emm't Swank

2:42

With or Without You

Emm't Swank

4:25

Hooked

Emm't Swank

7:39
---